Jacqueline Stewart
Life Skills Coaching
July 7, 2023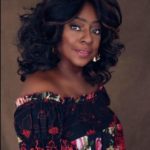 Jacqueline Stewart – Destiny Chasers & Dream Builder
My name is Jacqueline Stewart, the CEO of Thy Kingdom Come Prayer Ministry. I've known Jacqueline Johnson for a few years hearing her lead us in prayer at the Sister To Sister 5K Walk.
One day she invited me to be my mentor at one of her 8-week mentoring Thursday night sessions. It was one of the best decisions I've made to join and be a part of a positive outpouring of information to help me to go to the next level in the ministry that the Lord had placed in my heart.
During the beginning weeks sessions, I was challenged to create "My Story" from one of my life journeys that would help create an atmosphere to someone life to make a choice to choose Jesus Christ.
All 8 sessions have been so helpful to me to keep the right mindset of what is important to the purpose of what is needed for my prayer ministry. Her inspiration to teach, guide, and instruct our classes has given me so many tools in how to focus on what is important as I journey toward what God has called me to do.
From my first story "Love Found Me", to building my goals and being encouraged to become the best of me to give to those who would benefit from my prayer ministry was delivered all in just 8 weeks.
I love my time with Destiny Chaser class sessions and recommend it to anyone who wants to be mentored by someone who gives their all to push your gift to the surface.
Thank you, Jacqueline Johnson, for being available, it was so needed for me.