January 26, 2017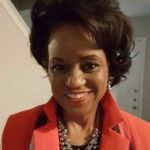 Barbara Washington – Destiny Chasers
I consider myself to be more than blessed to have been a part of this mentoring program. It could not have come at a better time than now. You see, it was the life-line that I needed to get me back on the path to my destiny! I  give all praises and glory to God for calling, equipping, and positioning Jacqueline Johnson, owner of Adventure and Victory, to mentor me and pour into my life.
These past 8 weeks have been awesome to say the least! I have been exposed to some of the best professionals in their fields that have shared information worth hundreds, if not thousands, of dollars. There was a sisterhood bond developed with the other ladies in the program as we shared this experience. The workshop was designed to empower us with a level of unique training to help us rebuild, transform, and equip us with the knowledge needed to live our best life and become a positive influence in our community and a useful member in the body of Christ that we can pass forward. I must say that the richness of the information shared will help me to make quantum leaps to make my dreams a reality . We have covered topics from goal setting to editing our credit, setting a budget, and managing our money. These topics will help me to plan, participate, and position myself for success. Success is not the accumulation of things but being able to accomplish our Kingdom assignment. Our Kingdom assignment cannot adequately be fulfilled without "fixing our money thing", says Gary Keesee, author of the book by the same title. Our human focus in the earth system and way of life is to meet our needs, i.e. food, water, clothing, place to live, etc. Although we need these things, I believe God has a higher or "Kingdom" purpose for each of us. He has promised to meet all of our needs according to His riches in glory by Christ Jesus. So, we must employ our faith and trust Him to do what He has promised and focus our attention on walking out, and working out, our Kingdom assignment….fulfilling our purpose! We need to be good stewards, honest, and faithful over what God has given to us. Just as Matthew 25:29 states, ….."for to everyone who has, more shall be given, and he will have an abundance; but from the one who does not have even what he does have shall be taken away". (Read Matthew 25 in its entirety)
Its all about the Kingdom! I believe Jacqueline has tapped into the main thread to building up the kingdom by building up God's people! She is a pleasant and powerful influence, pouring positive affirmations into us daily. That type of encouragement is what I needed to bring me out of my depression that was due to a series of life changing events. She has given of herself tirelessly, showing up at every instance and never leaving us hanging. I started the program in tears because of my broken state of being. Today, I am stronger and ready to knock down walls and go after what is truly mine. This program has built my confidence, reaffirmed my faith, and set me on course to enable me to run out of my past and into my destiny. It leaves me geared up and wanting more! God's greatest blessings to you Jacqueline and Adventure and Victory for turning us into Destiny Chasers and Dream Builders! Love you much!