Tonya McCoy
Life Skills Coaching
January 26, 2017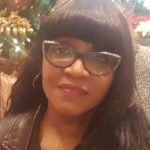 Tonya McCoy – Life Skills Coaching
Hello my name is Tonya McCoy. Recently I was given an amazing opportunity to have Jacqueline Johnson as my Life Coach. Jacqueline is a woman of faith who wants you to live your life with purpose. I attended a 8 week course which was very empowering as well as motivational. I learned that my past is just that, my past and it doesn't determine my future. Everyone has unique gifts and talents and this course helped me to dig deep within myself and identify who I really am and understand why I continued to repeat the same mistakes time after time. I was given the tools and knowledge to help me  become a better person. The material was very particle and easy to understand. The speakers were dynamic and I always looked forward the next class and spending time with the other ladies.
Thank you Jacqueline,
May God continue to bless you so that you can be a blessing to others!